An increasingly popular choice of finish, black door handles are the epitome of modern interior design. Taking inspiration from Bauhaus homes, known for their streamlined, straightforward aesthetics, black door handles provide a sleek, contemporary look with a distinct minimalistic edge.
Black door handles will suit a variety of interior design schemes. With styles ranging from matt black to black nickel and vintage-inspired styles to modern black door handles, incorporating black handles into your home design has never been easier.
What are the advantages of black door handles?
A bold statement, a black finish to your door handles can transform your space and are the perfect choice for any homeowner looking to update their interiors with a contemporary, industrial-inspired touch.
But what are the advantages to installing black door handles as opposed to other styles?
Here, our experts will summarise everything you need to know.
1. They will match all interiors
Often seen in the fashion industry, black is a staple colour and blends effortlessly with many others. For interiors, when combined with white, natural wood, stone, marble or overall neutral colour schemes, black hardware will seamlessly.
Suitable for all interior styles, regardless of your preference, do not be afraid to mix black with colourful interiors. Bright colours such as blues, pinks and oranges are complemented well by black hardware.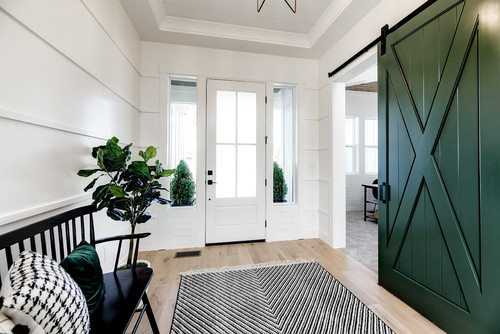 2. They are effortlessly elegant
Black door handles provide a sleek, distinctive alternative to classic metallic finishes. An eye-catching addition, changing your door handles to black, is an easy way to update your interiors.
The result will be a bold, sophisticated design, effortlessly adding elegance to your interior design, sure to attract many compliments.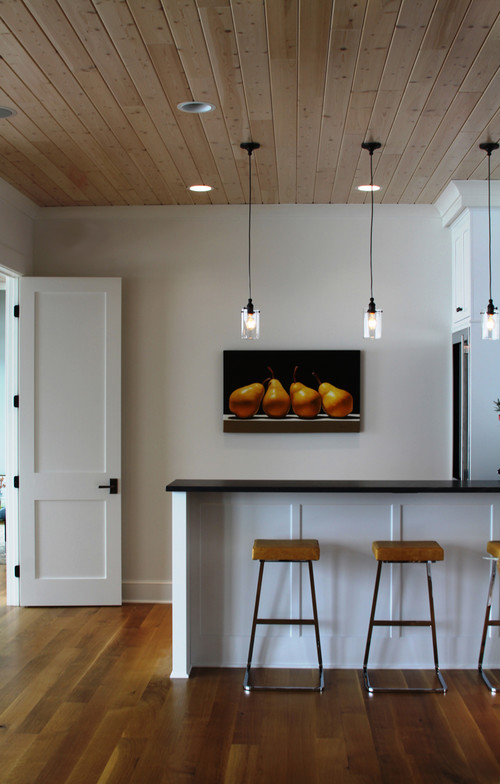 3. They are low maintenance
Your door handles are some of the most touched and used surfaces in the home. Dependent on the type of finish, black door handles have low maintenance upkeep. With only a quick wipe down with a soft cloth or chamois when needed, your black door handles will look good as new.
Unlike metallic finishings, fingerprints are much less visible on matt black door handles, allowing for a clean, crisp design throughout your home.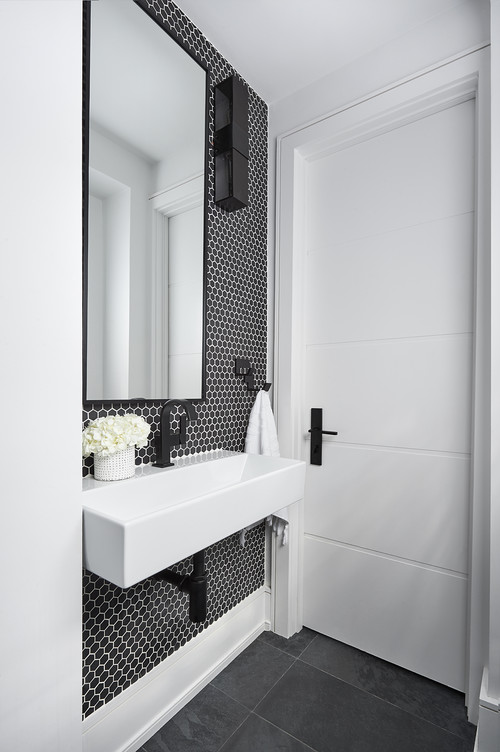 Our black door handles
At Hiatt Hardware, we pride ourselves on using the best materials to construct our products. Our black door handles are excellent quality, and we have a vast assortment in stock. In addition, we use iron and zinc to reinforce the build and mechanism of our handles. Using iron and zinc allows us to provide solid and corrosion-resistant handles that are long-lasting.
We regularly test the mechanical operations of our products to guarantee top-quality performance. For example, we offer a 10-year mechanical guarantee on our door handles, which covers an average of 100,000 uses. Our guarantee means your stylish black door handles will work hard and retain their style for years to come.
Available in latch, lock, bathroom, lever on rose and doorknobs, our wide range of black door handles is sure to include your ideal design. With matching locks, latches, and hinges, you can complete your interior design with ease.
One of our favourite styles is the best-selling Turnberry Lever Latch Door Handle. The Turnberry Lever Latch Door Handle will add a striking elegance to your interior doors with its dual-tone finish and robust zinc construction. Please note, this door handle is to be used in combination with a 64mm Tubular Latch in a similar finish. We sell these separately.
Can you style black door handles with traditional interiors?
Black door handles are not just for modern interiors. While their popularity has risen, as many choose to opt for more contemporary interiors, adding them to traditional designs will add a remarkably stunning finish. Many more variants are available with a wide array of black door handle designs on the market than just minimalistic, contemporary styles.
Traditional or antique black door handles are a favoured style, seen in properties as early as the Tudor era. Making the ideal choice for period properties or country style homes, they make a fantastic option for complementing natural wood tones. In addition, the dark-toned door handles will leave a dramatic imprint on the interiors of a room, regardless of your style preference.
Of course, you can opt for a more modern black door handle, as a simple, contemporary design will add a subtle modern influence on your interiors without taking away from the overall traditional characteristics of your home.
Black door handles on external doors.
Not only an ideal choice for your internal doors, but black door handles can make a great addition to your external doors too. When carefully maintained, black door handles will provide an attention-grabbing entrance to your home, garden or even sheds. In addition, their bold finish will look crisp and clean against a white, natural wood or neutral-toned external door.
Fleur-De-Lis Lever Lock Door Handle is an excellent example of a black door handle with a traditional design used on both internal and external doors. With a powder-coated finish, the steel construction of the Fleur-De-Lis Lever Lock Door Handle allows for corrosion resistance and enhanced strength, making it ideal for external use.
We contacted Vikkie - The Carpenter's Daughter, who crafted an outdoor shed using several products from our range of black door furniture. Whilst including our Fleur-De-lis Lever Lock Door Handle, Vikkie demonstrated how easy it is to install a door handle and created a fantastic 7x4 Pent Bike Shed.
You can check out the video below!
Summary
To summarise, are black door handles modern? Yes! But rest assured, you can choose to use black door handles regardless of your style preferences. Black door handles will add a beautiful finishing touch to any interior design, sure to elevate the aesthetics of your style.
With a wide range of black door handles, it has never been easier to update your door furniture. Using our website, you can shop our collection of black door handles to find your perfect fit.