Your garden shed is an often-forgotten area of the home, which is a shame, as it does represent another useable room. Far from being just a place to put your garden furniture, it can be transformed in a number of ways.
If you spend time and effort on improving your garden shed, it's possible to turn it into something more than a storage shed for your lawn mower.
With this in mind, we offer up 10 ways in which to breathe life back into your garden shed. The good news is that these tips are easy to implement and won't cost the earth, so, if you're ready, let's get started.
Method #1 - make more space!
If there's one thing that applies to most garden sheds, it's that they're full of old junk. Sure, you'll have your garden tools in there too, but if you take a look in your own shed, you've likely got stuff in there that you should have thrown out years ago.
By clearing out your shed and getting rid of items that you no longer need, you get lots of extra floor space, making it appear bigger.
No matter if yours is a potting shed or place to spend some alone time, it's going to look better without the clutter.
Method #2 - a new coat of paint
Another surefire way of making your garden shed look new again is to give it a lick of paint inside and out. It's a job that shouldn't take you too long or require too much paint, as the average humble shed isn't normally that large.
It's up to you what colour scheme you use for your new paintwork, of course, particularly if your shed is a good distance away from your house. That said, matching the colours to your home's is a wise move, as it will prevent unnecessary clashing.
Method #3 - add new handles to your garden shed
Next, we look at another great way to add some style to your garden shed - replacing those tired and worn door handles. Options like the Fleur De Lis Black Pull handle and the Fleur De Lis Lock Handles offer a great look for shed doors.
Other attractive choices include the Heavy Ring in Antique Black and the Galvanised Ring Handle, both of which have their own unique aesthetic appeal.
It's possible to also fit the same style of ironmongery to your garden gate, meaning that you get a consistent look throughout your garden.
Method #4 - add new hinges
Continuing with the ironmongery modernisation theme for your garden shed, you can also replace its hinges, which not only make it look better but also provide a smoother door-opening function.
Medium and heavy-duty T hinges are available in a range of finishes and sizes from 6 inches, right up to 16 inches to match the garden shed door in question.
A smooth, rust-free, and squeak-free opening door can significantly modernise your shed, so it's well worth the investment.
Method #5 - add new security ironmongery
Completing the set in terms of iron-ware, you can finish up by adding some shiny, new locking bolts. They also come in a choice of finishes like Antique Black, Galvanised, and Zinc Plated.
If you prefer something more functional - yet still aesthetically pleasing - to lock your garden shed, there are other solid products like the oval zinc plated padlock bolt that can be used with any suitably-sized padlock.
Shed security matters
Shed security is something that shouldn't be scoffed at, as many keep hundreds of pounds worth of gardening equipment inside.
Across the UK, 60 sheds are broken into every single day, but by adding locks or bolts to your shed door, you can avoid becoming another crime statistic.
Method #6 - lay some vinyl flooring or carpet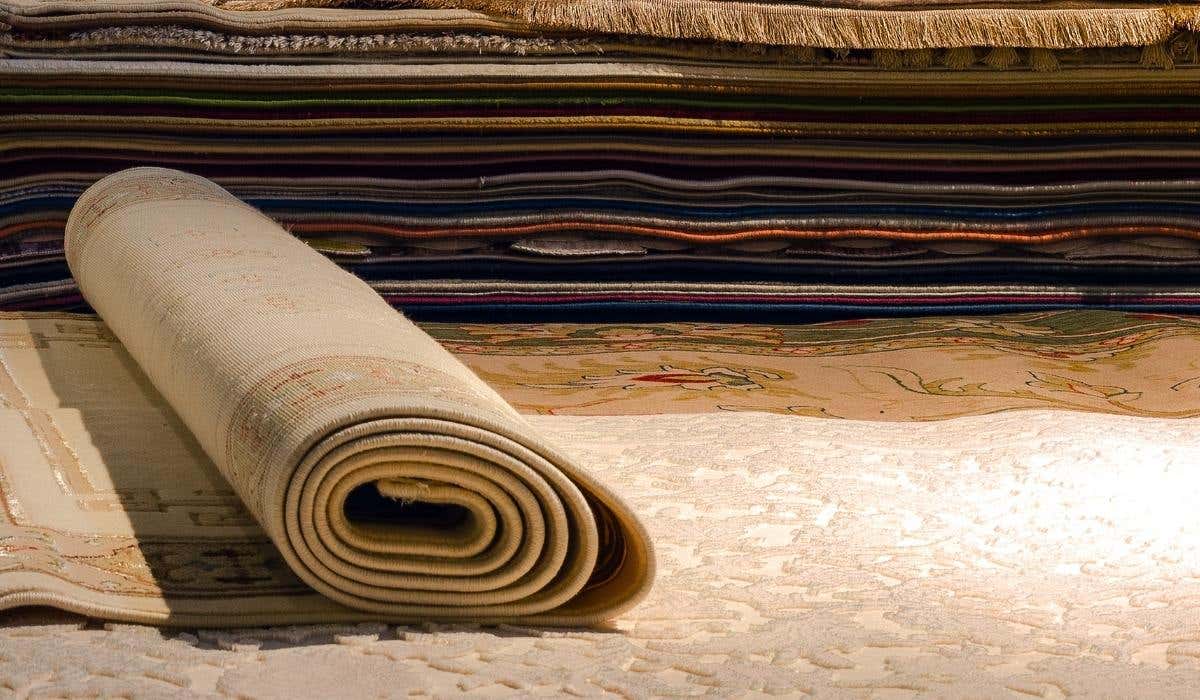 If you're wanting to make your shed more comfortable because you're creating an area in which to spend some alone time, adding some inexpensive flooring is just the way to do it.
Vinyl flooring is a cost-effective choice, as is carpeting, as we're not usually talking about a huge amount of floor space.
The limited amount of available in a typical UK garden shed should mean you can get the job done with off-cuts from your local carpet shop or any you have left over from former home carpeting work.
If you intend to turn your shed into your own personal observatory, home office, or even a 'man cave', then some well-chosen lino or carpet can make all the difference to your comfort.
Not only that, but it will also help to keep your feet warm on those cold winter days.
Method #7 - install a window box
There's nothing more adept at uplifting the look of any structure than plant life and in this case, we're talking about flowering plants.
Planted in a window box installed to your shed's exterior, you can grow low-maintenance evergreens like petunias and pansies. Colourful all year round, they'll give your shed a quaint and welcoming feel.
From a design perspective, the darker you've gone with your choice of paint colours for your garden shed, the more effective your window boxes will be.
Darker tones really allow the vividly-coloured flowers to 'pop' against the background, while bringing you - the occupant - closer to nature.
Method #8 - install organising solutions for your garden tools
If you just want to modernise your shed while continuing to enjoy the extra storage space that it provides, getting organised can make a massive difference to what you get from it.
Even if you've got the best intentions in terms of how tidy you're going to keep your shed, things can get out of hand fast - especially if not everything has a set place.
Hooks, shelves, and other garden storage solutions will give you somewhere to put all of your gardening tools and anything else you'd like to keep there.
Organisation means you know where your tools are!
Getting organised will help to make sure that the small space available in your shed doesn't just end up being used as a dumping ground for rubbish and broken items.
Plus, you'll always know exactly where all of your garden equipment is when you need it and won't have to go digging to find it!
Method #9 - add a skylight for more natural light
Areas that are better lit tend to look bigger and your garden shed is no different, so a clever way to enhance the look of your shed is the installation of a skylight window.
Offering extra sunlight during the day and a great view of the moon and stars at night, a skylight window is a wonderful way to make your shed more livable and relaxing.
Skylights also come with the added benefit of allowing in fresh air when it's needed, something you can't usually enjoy in a shed without having the door open.
This is by far the most expensive of the shed enhancements we've covered, but the benefits once installed are obvious - particularly if you intend to spend a lot of time in your newly-created cosy corner in the garden.
Method #10 - improve your shed's lighting
So now we come to the tenth and final tip for improving the look of your garden shed. Tip number 10 involves improving the powered lighting you have inside.
Generally speaking, when a garden shed in the UK has some light provided, it's either going to be a bench light or a single bulb. The trouble is, you don't get a great deal of illumination from them.
However, if you want your shed to be more livable, some extra light will certainly help - especially if you're intending to study in there or dedicate the area to hobbies.
This can be relatively easily achieved if you already have a power supply to the shed, with overhead lights only requiring a couple of well-placed screws for installation.
Also, an outdoor light might be an option if you're thinking of using the space outside the shed when it's dark, say for an evening barbecue.
Creating an Area You'll Want to Spend Time In
Your garden shed is something that, when used to its fullest, can add extra living space to your home. Even if that's not your intention, having great-looking storage sheds is something that will enhance your home's extrior look.
We hope that our tips have provided you with some inspiration you can use to transform this outdoor area, allowing you to enjoy it properly.
That's it from us again for this time. Join us again soon when you offer some useful guidance on getting the most from your home.